New New Hand Roll & Omakase Concept 'Norikase' Opening Soon In Jacksonville
by 904 Newsroom
September 25, 2020
6502 views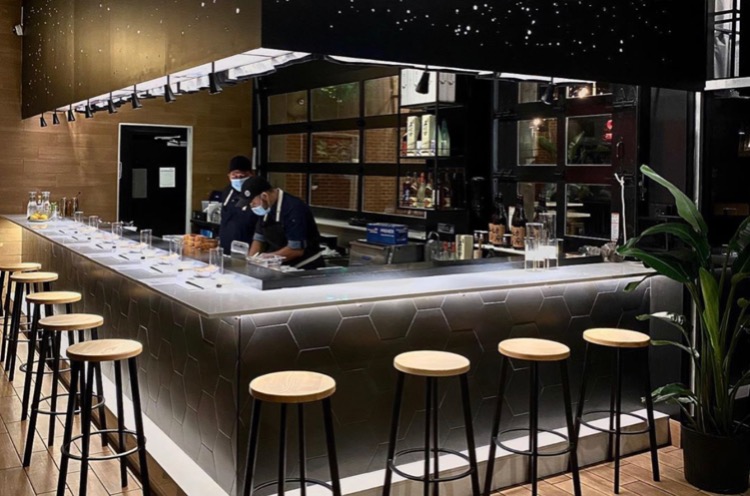 Photo credit @natedoesfood
BENTO Group, the Orlando-based restaurant group that owns and operates BENTO Asian Kitchen + Sushi, has officially announced that it will be opening an exciting, new concept in November called 'Norikase'. The concept will revolve around premium hand rolls, craft cocktails and Omakase, a multi-course meal consisting of Chef-selected offerings.
Norikase will be the first of its kind in Jacksonville and provide an elevated taste and sip experience to the local culinary scene. Co-founder, Jimmy Tung, has been working to push the community's food culture boundaries since he moved to Jacksonville in 2009.
"Living here for the last 11 years, I've felt like Jacksonville was missing a good omakase and hand roll spot. We wanted to bring something really unique to the area with Norikase, which will feature a hand roll bar, Omakase, and craft cocktails. Not many places offer all three," says Tung.
With head Chef Adi at the wheel, Norikase will offer an authentic Chef to Guest experience with a 10-seat omakase and hand roll bar. The concept will eventually also offer dining room and patio seating. Norikase will open for dinner, and its relaxed, intimate space, accented with lush greenery, will make it the perfect after-work and date-night spot for locals.
Photo credit @natedoesfood
Its stripped-down menu will feature thoughtfully-sourced ingredients and, along with Omakase, include a selection of handrolls, mini dons and premium nigiri.
"We're using really fresh, high-quality fish flown in from Japan, and offering specialty items that are less common like Bluefin toro, California uni and Hokkaido scallop along with locally sourced seafood such as Mayport shrimp," says Tung.
The menu will be accompanied by handcrafted cocktails created by seasoned local mixologist Justin Raulerson, and a variety of curated Asian beers and sake.
Photo credit @natedoesfood
Norikase will mark BENTO Group's third concept in the area, following the opening of BENTO Town Center in 2009 and Tinseltown in 2014. Two more Jacksonville BENTO locations, one on Beach Blvd and the other in Riverside, are expected to open later this year. Founders Jimmy and Johnny Tung are also partners with Chef Sonny Nguyen of Domu, a highly-popular local ramen spot, and Chef Marshall Panthachit of Soupa Noodle Bar, an anime-themed noodle soup shop that opened late last year.
The exact location of Norikase will be kept a mystery for now. Follow @Nori_Kase on Instagram for updates on location, menu, and opening date announcements!
BENTO Group began its journey nearly 20 years in Gainesville, Florida with brothers Jimmy and Johnny Tung.
The restaurant group is named after its founding concept, BENTO Asian Kitchen + Sushi, a fast-casual pan-Asian eatery that opened in the summer of 2002. The term bento refers to the Asian lunchbox -- a well-balanced multi-compartment meal. A business rooted in family, BENTO would be built around this idea with each member of the Tungs bringing a unique craft to the table. Steve, their father, and Johnny led the way with wok recipes, Jimmy ushered in sushi, Mama Tung brought the boba tea, and sister, Johanna, guided the hospitality and customer service. After moving from New York City to Florida, the Tungs, a Taiwanese-American family, put their background experience in the restaurant business to good use and set the wheels in motion.
Photo credit @theorlandogirl
Nearly 20 years later, the BENTO Group is a multi-location restaurant group with over 17 BENTO locations and several sister concepts across the Sunshine State including Soupa Noodle Bar, Sticky Rice Lao Street Food and Taglish. BENTO Group has no plans of slowing down with five more BENTO locations, and a handful of new concepts and virtual kitchens in the works -- all expected to open before 2020 comes to a close.
Though the BENTO Group family has grown to over 800 individuals, many members of the leadership team have been around since its early days. What began as a 2,000 square-foot, 40-seat eatery in a small college town is still a family-owned and operated business to this day -- with good food and good people at its core.
Related Articles