Maritime 618 Coming to Jacksonville
by Charles Wagoner
September 11, 2020
5947 views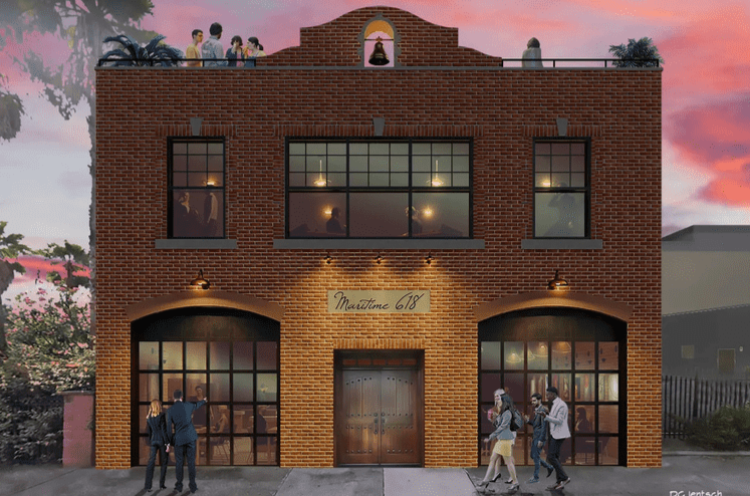 Prepare yourselves for a new flavor in town with a new restaurant projected to open in November of 2021. Captain Sandy Yawn and partner Chad Quisthave decided on a name and finalized plans for their new restaurant located at 618 West Adams Street. Working with renowned architect Brooke Robins on the 3-story renovation of Historic Fire Station #4, originally opened in 1914, she has precisely captured Captain Sandy's vision. Floorplans and renderings for the new design are pictured below and on her social media.
Jacksonville Mayor Lenny Curry said, "Jacksonville continues to grow and attract new business and exciting entrepreneurs like Captain Sandy and Chad Quist. We are grateful they chose to open "Maritime 618" in our City and we wish them much success. We also look forward to working with Captain Sandy on future projects to enhance development and economic growth in the heart of Downtown Jacksonville."
The restaurant will be named Maritime 618 and will boast a nautical theme, for obvious reasons. It will feature exclusive yacht style cuisine and presentations of intercontinental seafood and cultural fares. This unique approach offers a diversified dining experience, prepared by internationally known guest chefs, fusing delicious flavorings with innovative techniques and flair. The restaurant will also offer an expanded teaching kitchen designed by noted restaurateur Beverly Grant, and will be utilized to certify qualified culinary students interested in entering the maritime industry.
"I fell in love with Jacksonville. I saw the awesome potential of this beautiful Downtown hub, its world class waterways, and of course an exclusive dining and entertainment experience. I wanted to be a part of it. The people here are welcoming and gracious, and I want to meet every one of them. What better way than to open 'Maritime 618'? - Captain Sandy
Floor Plans
Related Articles