Jumbo Shrimp Baseball is Back - Opening Day set for April 6
by Charles Wagoner
February 19, 2021
1278 views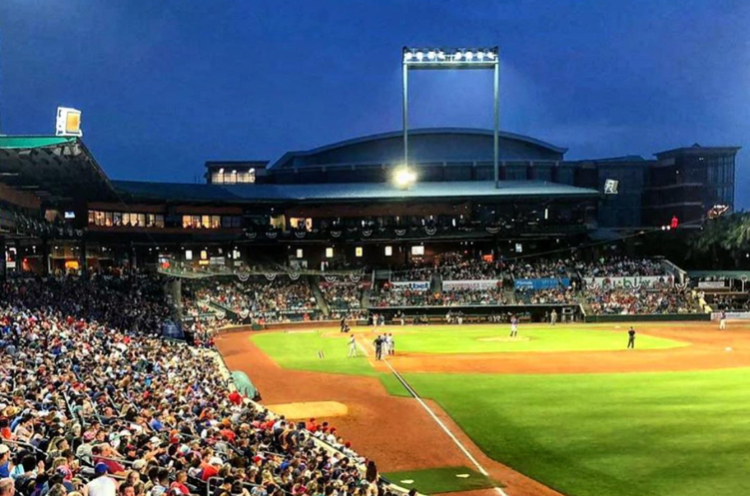 Fans of Crustacean Nation can finally mark their calendars for the return of Affordable Family Fun at 121 Financial Ballpark as the Jacksonville Jumbo Shrimp have announced their schedule for the 2021 season.
The 142-game regular season schedule features 72 contests at 121 Financial Ballpark, including 30 home weekend games. In accordance with Minor League Baseball's policies for the 2021 season, the Jumbo Shrimp will exclusively play six-game series' that run from Tuesday through Sunday, with the exception of one four-game set following the July 12-14 All-Star Break. All MiLB clubs will enjoy an off day for each Monday throughout the season. Jacksonville will also only play divisional opponents for the 2021 season, meaning the club's adversaries will be limited to Charlotte (Chicago White Sox), Durham (Tampa Bay Rays), Gwinnett (Atlanta Braves), Memphis (St. Louis Cardinals), Nashville (Milwaukee Brewers) and Norfolk (Baltimore Orioles).
Jacksonville's first Triple-A season since 1968 will begin on Tuesday, April 6, when the Jumbo Shrimp host the Charlotte Knights on Opening Day at 121 Financial Ballpark. The contest is the first of 42 scheduled games between the Jumbo Shrimp and Knights, with 24 of those coming at 121 Financial Ballpark.
The Jumbo Shrimp will also play 42 games in 2021 against the Norfolk Tides. Following that six-game set with Charlotte from April 6-11 and an off day on Monday, April 12, Jacksonville will meet the Tides for the first time in a six-game series from April 13-18 at Norfolk. The Jumbo Shrimp follow that up with a six-game set at Charlotte from April 20-25.
The Jumbo Shrimp's return to 121 Financial Ballpark will kick off the first 12-game homestand of the season. The Gwinnett Stripers' only trip to Northeast Florida will come a six-game series from April 27-May 2. Mother's Day will cap the six-game series with Norfolk that runs from May 4-9.
121 Financial Ballpark will also host a six-game series during Memorial Day Weekend, when Jacksonville plays the Durham Bulls from May 25-30. The Jumbo Shrimp will also be home from September 1-5 for Labor Day Weekend baseball against the Bulls.
Charlotte will play in Northeast Florida a league-high 24 times in 2021. Norfolk and Durham are each scheduled for 18 contests at 121 Financial Ballpark. The Gwinnett Stripers and Nashville Sounds will also make one trip apiece to Jacksonville. The Jumbo Shrimp will play all six of their games against the Memphis Redbirds in the Bluff City.
The Jumbo Shrimp's promotional schedule will be announced at a later date. Fans can secure tickets to these great dates by booking a season ticket package, mini plan or group outing by calling the Jumbo Shrimp's front office at 904-358-2846.
Related Articles