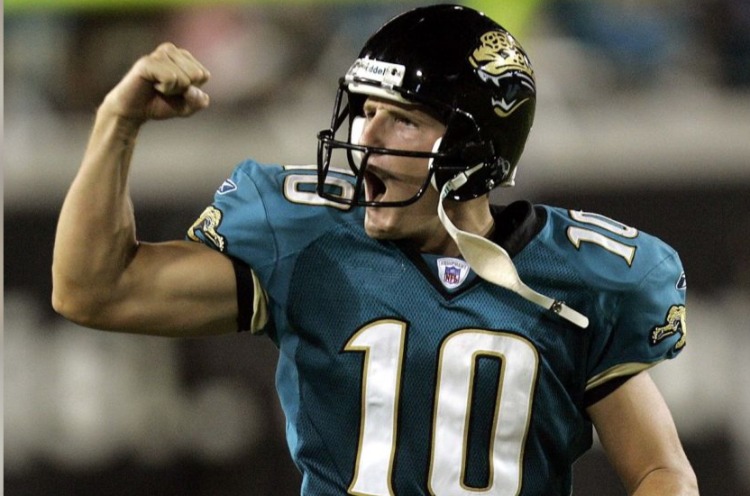 With the Jaguars claiming the first victory of the Trevor Lawrence and Urban Meyer era last week against Miami, it's fair to wonder how that victory stacks up against some of Jacksonville's franchise defining moments. Matthew Wright made a 53 yard field goal as time expired, which was even more memorable considering the Jags had yet to make a field goal coming into the game. Let's take a look at a few other moments that Jags fans aren't soon to forget.
1999 Playoff Victory over Miami: A 62-7 victory over the Dolphins effectively ended Dan Marino's career. The Jags went on to lose to the Titans in the AFC Championship (for the third time that season), but the dominating playoff win set the tone for a franchise that had only come into the league four years prior.
2017 Playoff Victory over Pittsburgh: Jacksonville's magical run through the 2017 season is still very fresh in the minds of Jags fans, especially considering the controversial calls that came in the AFC Championship against New England. However; the week before was one of the most impressive performances in franchise history, putting up 45 points in Pittsburgh and advancing to within a game of the Super Bowl.
1996 Playoff Victory over Buffalo: Overshadowed by the dominant "Farewell Marino game," the Jags actually ended Jim Kelly's career a few years earlier. What made it even more impressive was that it was Jacksonville's first playoff game ever, after only joining the NFL one year prior. The Jags made it all the way to the AFC Championship before falling to New England, but brought plenty of hope and excitement to the city of Jacksonville.
2010 Hail Mary vs. Houston: I still have friends describe what it was like to be sitting behind the endzone the afternoon of the Hail Mary to Mike Thomas. Many fans had already begun to file out of the stadium as David Garrard hurled a 50 yard pass downfield that was deflected into Thomas' arms and improved the Jags to 5-4 on the season.
2010 Game Winning FG over Indianapolis: Josh Scobee drilled a 59 yard field goal as time expired to beat the Peyton Manning-led Colts 31-28, which at the time was a franchise record length. The excitement that followed was only a brief distraction though, as Number 18 was a thorn in the side of the Jags in divisional contests more often than not.
2006 44-17 Victory over Indianapolis: I was seven years old watching the game from the stands with my Dad when Maurice Jones-Drew had his breakout game as a rookie. The stadium shook as he returned a 93 yard kickoff for a touchdown, one of his three scores on the day. The season didn't end in a postseason berth for the Jags, but this game initiated the passing of the torch from Fred Taylor to MoJo-D.
Have a positive story you'd like us to share? Email me at [email protected]
Related Articles