Carolina Jax Burgers Now Open In Riverside
by 904 Newsroom
July 8, 2020
7117 views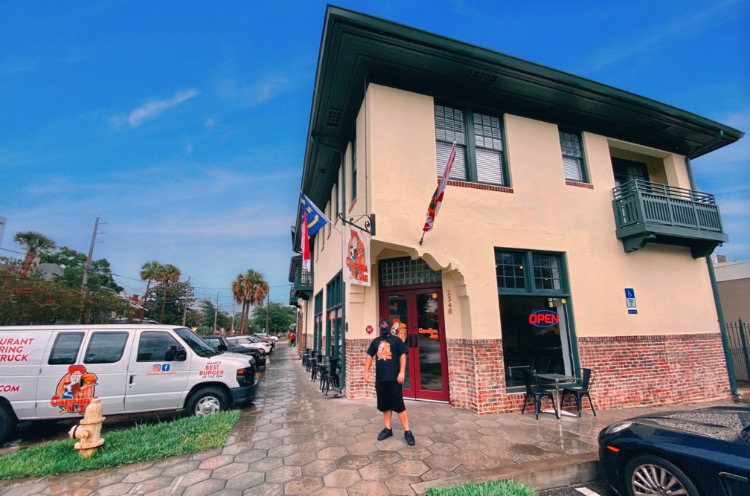 Carolina Jax, formerly Cackylacky's, has opened a brick & mortar burger joint & restaurant in Jacksonville's historic & sprawling Riverside neighborhood. The highly anticipated restaurant that's now open is located at 2548 Oak St (2 blocks from St Vincent's) in the former Stuffed Beaver location. Over the last several months, owner Anthony Bushee and his team have completely transformed the space to incorporate fast, casual dining and an enjoyable experience for guests.
Carolina Jax started as a food truck several years ago and this is their first stab at opening a brick and mortar restaurant. The restaurant specializes in hand-pattied fresh angus beef burgers using simple fresh ingredients on local baked buns, hand cut fries, sammiches, and more! Recently named "Best Burger in Jax", Carolina Jax has won several awards for their burgers and they competed this past year in Rachel Ray's Burger Bash.
"We are excited to start the next chapter of the Carolina Jax adventure. We look forward to serving you and the Jacksonville community at our new restaurant and around the city with our food truck" said Carolina Jax's owner Anthony Bushee.
Stop in soon or order take out by calling (904) 240-1980
Address: 2548 Oak St Website: carolinajax.com
Pictured above is their Minshew Black and Blue Burger – gorgonzola spread, bourbon bacon jam, lemon peppercorn aioli, arugula
THE MENU
MORE PHOTOS
Related Articles