Jacksonville Celtic Festival This Saturday
by Charles Wagoner
November 15, 2013
1572 views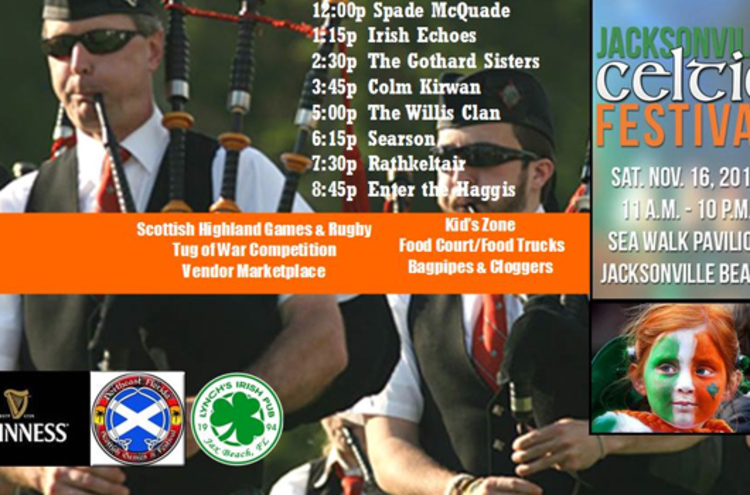 Jacksonville Beach, Fla - This Saturday, join us for upbeat music, lively dancing, rugged Highland games, and cuisine of the colorful Celtic culture. Vendors include a variety of traditional Celtic food, beer and memorabilia. Entertainment includes internationally known musical groups, local fife and drum corps, Irish and Scottish dancers and Kid's Zone.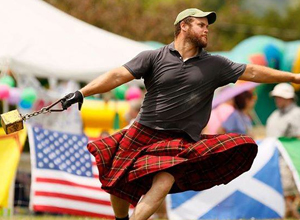 The festival gates open on November 16th at 11 a.m. with the opening ceremony at 12 noon.
Performer Lineup(Main Pavilion Stage):
12 p.m. Spade McQuade
1:15 p.m. Fear Buile
2:30 p.m. The Gothard Sisters
3:45 p.m. Colm Kirwan
5:00 p.m. The Willis Clan
6:15 p.m. Searson
7:30 p.m. Rathkeltair
8:45 p.m. Enter the Haggis
The Pipers, Scottish and Irish Dancers will perform 15 minute sets between bands on the Pavilion Stage.
The Highland Games and Rugby exhibition will take place on the beach between 1 p.m. and 4 p.m.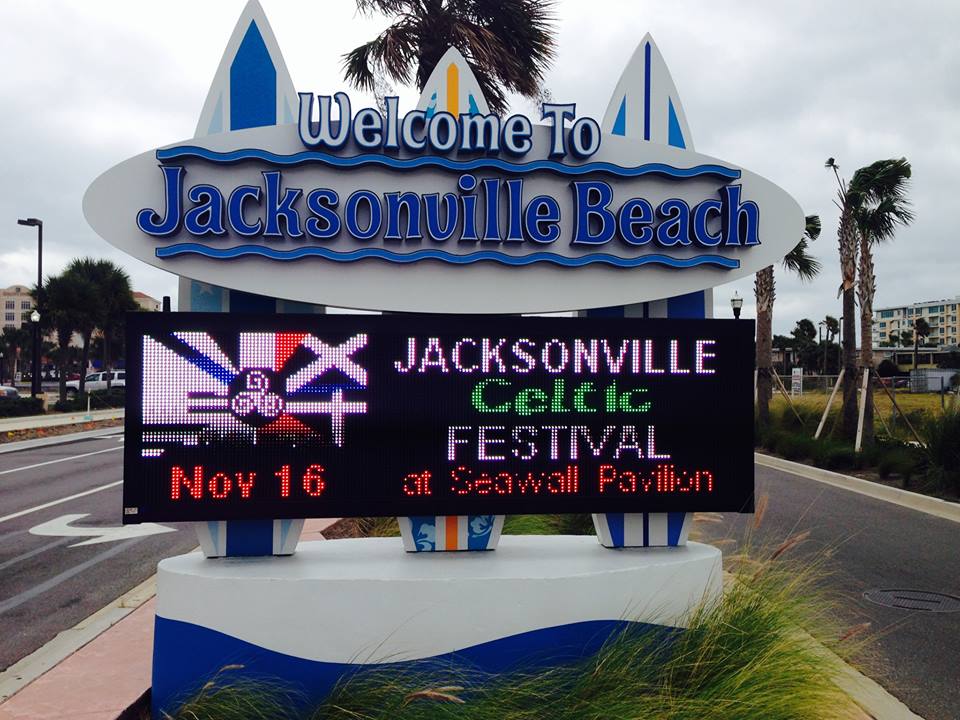 The Scottish Highland Games are Sponsored by the Northeast Florida Highland Games! Sign up and Registration will be on the beach (1p-4p). Caber Tossing, Stone Throwing, Weight for Distance, Hammer Throw and Tug of War. You can also pre-register on our web site: www.jaxcelticfest.com