First Coast Comedy Improv Shows Every Weekend Near Atlantic Beach
by Kasey Bubb
August 30, 2022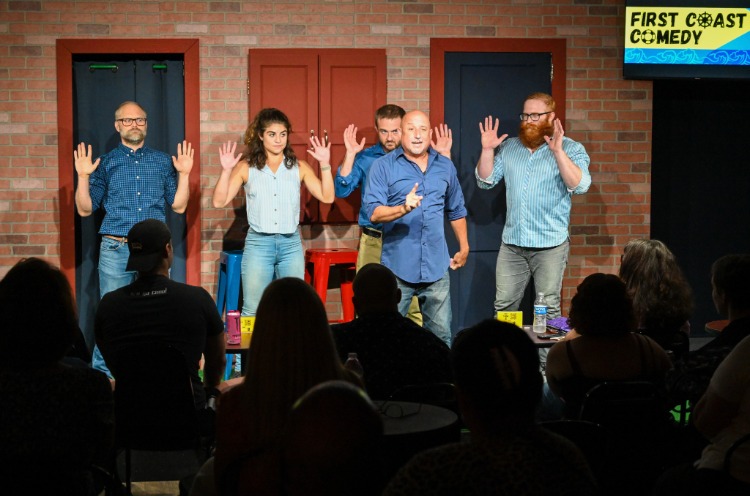 Laughter is the best medicine and we found our new fix! First Coast Comedy opened up on Mayport Road near Atlantic Beach earlier this summer. Owner Alex Grindeland and his crew specialize in improv comedy, meaning their shows are entirely based on the audiences suggestions. The trained comedy professionals have no plan and willingly dive headfirst into almost any challenge the audience throws at them, resulting in unforgettably hilarious moments. For that reason, no two shows are ever the same!
First Coast Comedy offers 2 shows every Friday and Saturday. The Main Event is at 7:30pm is family friendly - kids and grandmas welcome - and the Blue Show at 10:00pm is adult humor only. Our 904 Happy Hour team checked out both shows last weekend and we're pretty sure we have a new layer of abs from laughing so hard.
The comedy club also offers a bar where you can order your favorite cocktails, beer and wine, as well as a variety of weekly classes and team building activities. Improv classes help build confidence, communication skills, collaboration and other things you can apply to your every day life.
Check them out on Friday and Saturday and be sure to let them know 904 Happy Hour sent you!
PHOTOS: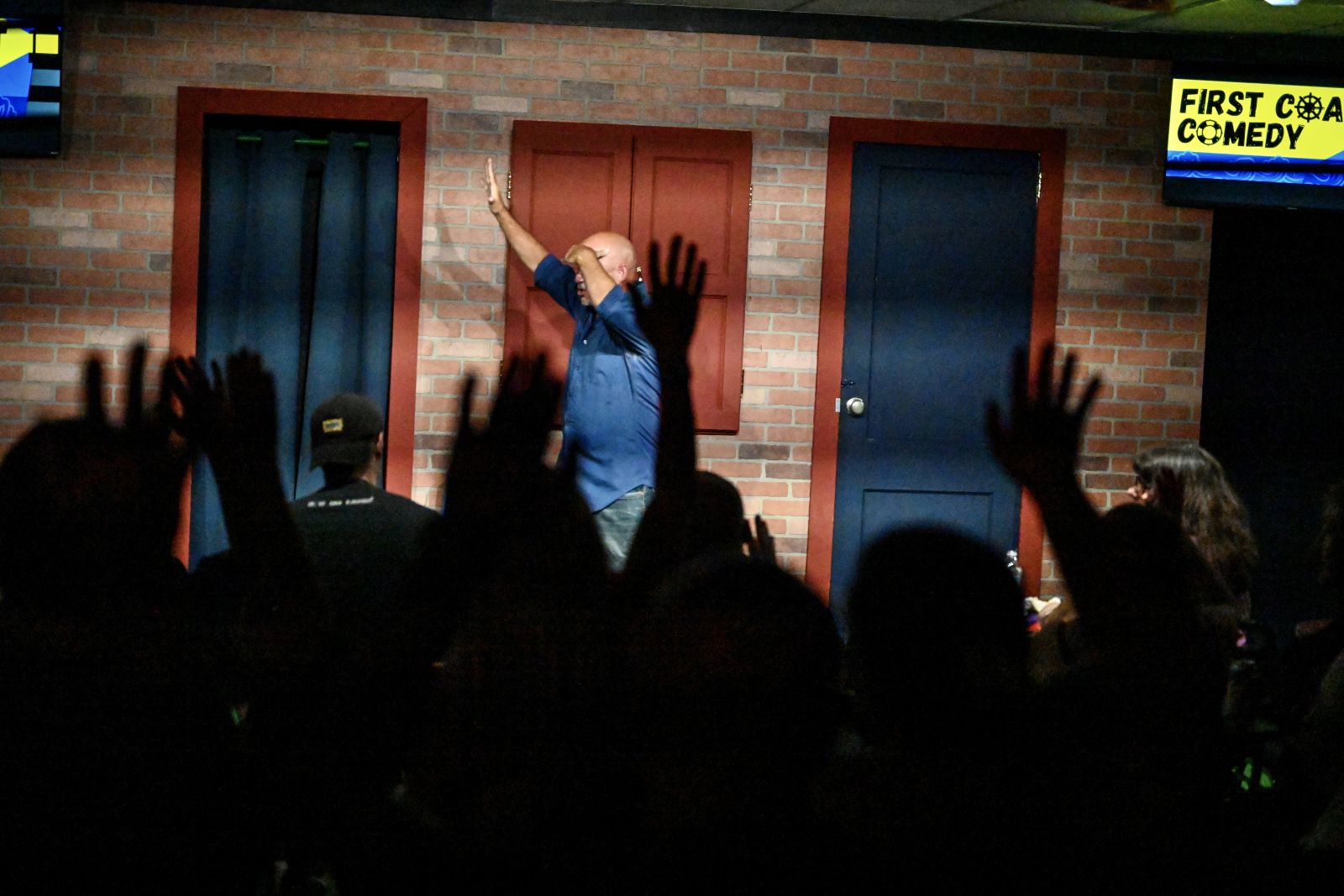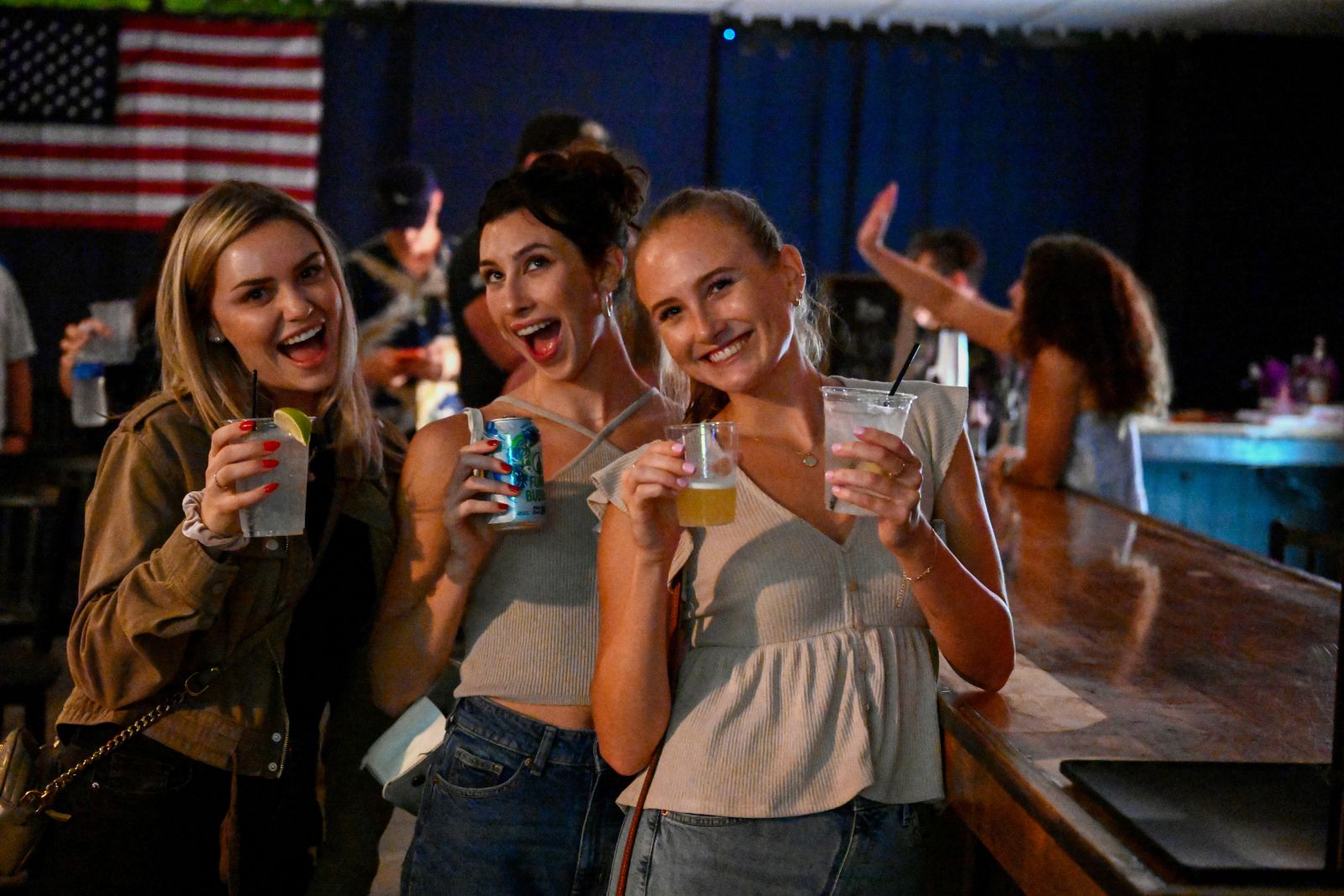 Related Articles