First Annual Nightmare on Bay Street Halloween Block Party
by 904 Newsroom
October 22, 2022
3791 views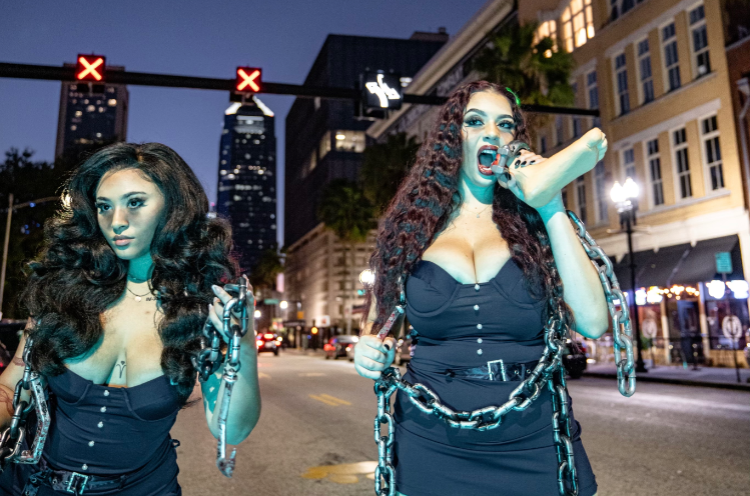 Jacksonville is taking Halloween up a notch for the First Annual Nightmare on Bay Street Block Party this Sunday, October 30th!
Jacksonville, It's time to face your fears ….. Nightmare on Bay Street is a spine-chilling, interactive block party hosted by the city and promotional companies throughout Northeast Jax. Be cautions while you walk through the Nightmare Zones, as you never know who might end up behind you!
The event will be hosted on the block of East Bay Street, between Liberty and Market Street.
OVER 10+ of the cities hottest DJs, 4 areas to party, a costume contest, food trucks, local vendors & more!
The houses/venues included are:
Bay Street Block Party ( East Bay Street Closure) 7:00 PM - 11:00 PM: come on in, drink, party, and socialize on the block with your squad until the show kicks off at 8:00PM! High Possibilities of Screams and taunts, chill at your own risk!
The Scream Stage @ end of the Block towards Liberty ST 8:00 PM - 11:00 PM: now the party begins! Come enjoy live DJ's, performances, giveaways, and a killer costume contest to end off the street fest!
Jason's Secret Jungle @ The Justice Pub (8:00PM - 1:00 AM): Everything is mysterious in Jason's Jungle. From mythical creatures, questionable beings, and an overwhelming amount of a serial killer's evidence hidden throughout the venue, our advice is to not touch anything because he might just come for you! Remember, what happens in the jungle stays in the jungle. Tech-house, EDM & More being played!
Un Cementerio de calaveras "Skull Cemetery @ Element + Myth Nightclub (8:00 PM - 1:00AM): you've never walked through a cemetery that appears to be so tantalizing and seductive until you've entered el cementerio de calaveras. Your sweet sweet servers are haunted by the remains of their own victims that they've captured through their lust and toxic kisses. Keep your eyes to yourself, because these looks can kill. The hottest hits of Latin and top 40 music all night!