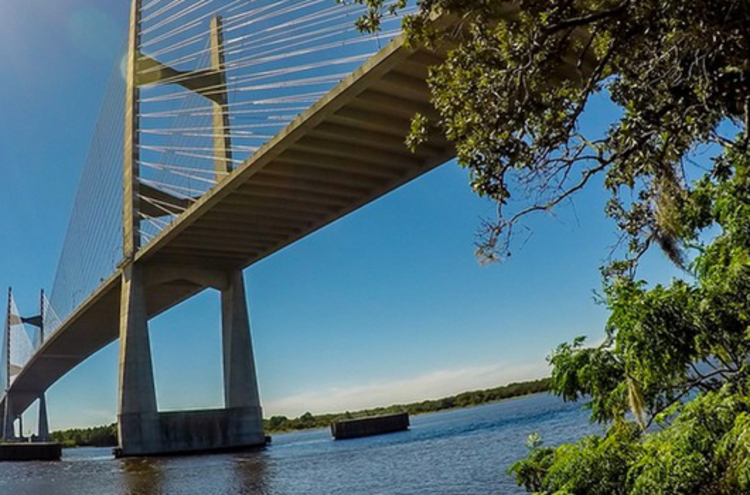 Looking for something to do October 9th - 12th around Jacksonville? There are plenty of fun options from 5k's to a Oktoberfest so choose wisely.
Weekly photo feature by local artist @raehuck
---
Thursday October 9th: $1000 Bikini Contest @ Suite, Doors Open At 10:00pm 18+
Thursday October 9th: $1 Wines & Champagne @ Brix 8:00pm
Thursday October 9th : An Evening With Richard Marx 7:00pm @ Ponte Vedra Concert Hall Ticketed, $44.50-$50.50
Thursday October 9th: Tasting Benefit Night @ Table 1 In Ponte Vedra 5:30pm-7:00pm Enjoy Tickets Are $25 Include Appetizers And Drinks And Benefit Halo.
---
Friday October 10th: Zombiefest is happening Fridays and Saturdays during the month of October at Rebounderz! It is a unique interactive haunted house attraction unlike any in the area.
Friday October 10th: Dinner On The Farm 6:00-9:00pm @ Berry Goods Farm. Celebrate The School's 21st Year Of Service To The Community With A Dinner Prepared By Local Chefs who Use Produce From The School's Garden To Benefit North Florida School For Special Education For More Information 904.24.8326 Or Northfloridaschool.Org
Friday October 10th: Fired Up Fridays Start At 6pm @ Mavericks Enjoy $3 Crown & Down Happy Hour From 6-10pm $2 PBR Cans & $4 Fireball Shots Til Close
Friday October 10th: Jfrd Sea Of Blue Fallen Firefighter Memorial March @ The Jacksonville Landing 10 Am Hundreds Of Off-Duty Firefighters In Dress Uniform To Will Participate In This Commemorative Event To Honor Local Firefighters Who Lost Their Lives In The Line Of Duty.
Friday October 10th: $5 Fridays At Mosh 10:00am-8:00pm Enjoy And Educational And Fun Night Out At The Museum This Event Is Welcomed To All Ages
Friday October 10th: Nordstrom Grand Opening Event 10am
Friday October 10th: Wines Of The World A Global Jax Event 6:30pm-9:00pm @ The Rooftop Terrace At The Jacksonville Public Library, Main Branch Ticketed Event $75 All Proceeds Support International Exchange And Education In Northeast Florida.
---
Friday- Sunday
October 10th- 12th : First Coat No More Homeless Pets Mega Adoption Event @ Jacksonville Fairgrounds
October 10th- 12th : Garth Brooks will be performing at the Veterans Memorial Arena
October 10th- 12th : St. Augustine Greek Festival October 10th- 12th
October 10th -11th: Jaxtoberfest 4pm-10pm Ticketed Event @ 750 E Bay Street Jax Fl 32202
---
Saturday October 11th : Join us at Queens Harbour for the Fall Frolic 5k! Fun run is at 5pm and 5k is at 5:30. For more info, visit ultimateracinginc.com
Saturday October 11th : Cruise Ship Chef's Lunch @ Jax Port Cruise Terminal Join Foodies Usa And Travel & Professionals Aboard The Carnival Fascination To Help Raise Funds For Foodies Care's "U Can Change Hunger" Campaign. Ticketed Event.
Saturday October 11th : Trixter will be performing at Mavericks at the Landing. For tickets and more info, visit mavericksatthelanding.com
Saturday October 11th : Pirate Party Fundraiser 7:00pm-Midnight @ Cork Arts District: 2689 Rosselle St. Jax Fl 32204 Join The Propeller Club Of Jacksonville For An Evening Filled With Live Entertainment By Mr. Natural, Pirate Grub, Door Prizes, Costume Contest And A Huge Raffle For Safe Harbor Maritime Academy! Ticketed Event $40
Saturday October 11th : First Coast Head Race @ 5920 Arlington Expy, Jax Fl 32211
Saturday October 11th : Stadium Challenge @ Everbank Field
Saturday October 11th : 6th Annual Cofb Butts & Brisket Completion @ Central Park Fernandina Beach
Saturday October 11th : 2nd Artrageous Art Walk @ Historical Downtown Fernandina Beach
Saturday October 11th : Miracles Gala @ Saw Grass Marriott Resort. Have A Great Time At The Masquerade Ball That Will Feature A Cocktail Reception, A Silent Auction And A Captains Dinner At 7:30pm. Proceeds Will Benefit Research For Type 1 Diabetes And It's Complications, For More Information 904.39.2101
Saturday October 11th : Coming Out Day Breakfast 7:30-9:00 Am @ Unf University Center Join Members Of The Small Business, Corporate, Education And Professional Communities Who Have Been Active In Supporting Light Equality In 2014 To Benefit Jasmyn: Jacksonville Area Sexual Minority Youth Network For More Information 904.389.3857 Or Jasmyn.Org Ticketed, $40
Saturday October 11th: Wine To Shine 6:00-10:00 Pm @ Deerwood Country Enjoy A Great Night Out At Lori Ann Breast Cancer Foundation Wine To Shine Charity Dinner. Tickets Include Food, Cocktails, Live Music And A Silent Auction !
Saturday October 11th: Boat-A-Bration 11:00am-3:00pm Come Join Freedom Boat Club For A Huge Boating Raft Up With Live Entertainment By Old Dixie Highway, This Event Will Be Located On The East Side Of The Julington Creek Bridge.
Saturday October 11th: Florida State Vs Syracuse @ 12:00
Saturday October 11th Florida Vs Lsu @ 7:30pm
---
Sunday: Brunch At Pussers Caribbean Grille 11:00am-2:00pm Enjoy Great Food And Drink Specials On Their Waterfront Patio.
Sunday October 12th: Caring Chefs 7:00-9:30pm @ The Avenues Mall Join The Children's Home Society At Their 31st Annual Food And Wine-Tasting Event. This Event Features Three Live Bands And Two Levels Of Gourmet Food And Beverage Samples. For More Information 904.493.7738 Or Chsf.Org Ticketed Event, $70
Sunday October 12th: Jacksonville Jaguars Vs Tennessee Titans - 1:00pm
Sunday October 12th: Sindustry Sundays @ Latitude 30 Enjoy Great Drink Specials And $1 Bowling!
Sunday October 12th: Florida Chamber Music Project Gates Open At 2:00pm @ Ponte Vedra Concert Hall Ticketed
Related Articles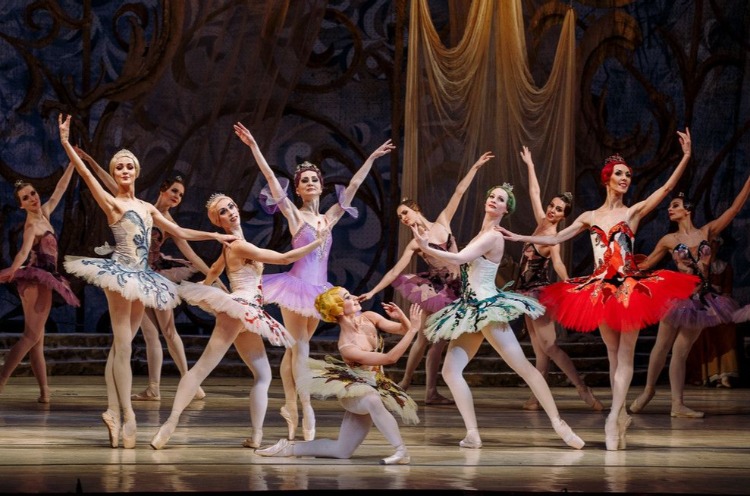 August 31, 2022
303 views