Disney Princess The Concert Coming To Jax In November
by Kristen Wagoner
May 18, 2021
263 views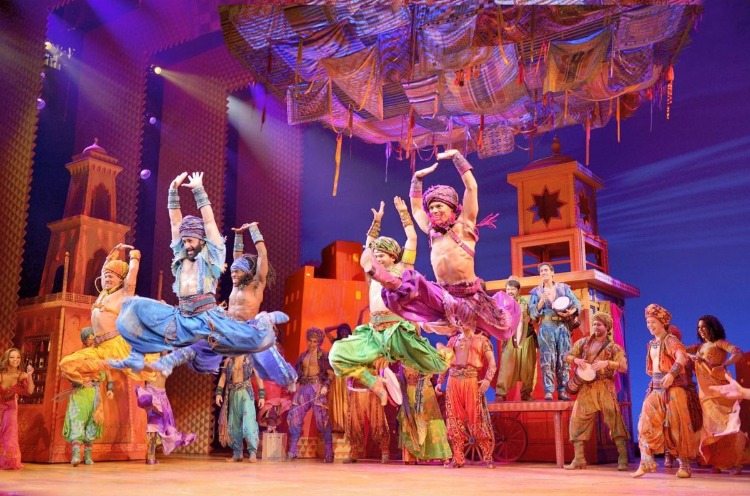 Calling all princesses! Disney Princess - The Concert is coming to town on November 10th of this year!
It's based on the established touring production Broadway Princess Party®, which began as a cabaret show at Feinstein's/54 Below in NYC in 2015. It garnered critical success and a loyal fan base, including over 20 million views on YouTube. This new venture is co-produced by Disney Concerts with Broadway Princess Party, LLC, as led by partners Susan Egan, Laura Osnes, Benjamin Rauhala, and Courtney Reed.
Belle, Cinderella, Jasmine, and Anna celebrate all the Disney Princesses in an unforgettable evening of story, animation, and song! Tony®-nominee Susan Egan, two-time Tony-nominee Laura Osnes, Grammy®-nominee Courtney Reed, and rising star Aisha Jackson join forces in this once-in-a-lifetime concert alongside their magical Music Director, Benjamin Rauhala and enchanting Prince, Adam J. Levy.*
"Be our guest" and dress up in your best royal attire and get ready for an unforgettable evening at Disney Princess - The Concert. Dreams will come true as these acclaimed performers sing over 30 favorite Disney Princess songs, and share their exclusive, hilarious and heartfelt behind-the-scenes stories from their time on the stage and screen. Larger than life animations and visuals accompanying the music will immerse the audience in pure Disney magic.
The show's creative team now also includes creative director Amy Tinkham (Coco at the Hollywood Bowl, Aerosmith's Las Vegas Residency), and veteran choreographer Sunny Walters (New Kids on the Block, Ghost: The Musical on Broadway).
For tickets and more info visit fscjartiseries.org
About Disney Concerts
Disney Concerts is the concert production and licensing division of Disney Music Group, the music arm of The Walt Disney Company. Disney Concerts produces concerts and tours, and licenses Disney music and visual content to symphony orchestras and presenters on a worldwide basis. Disney Concerts' concert packages include a variety of formats, such as "live to picture" film concerts and themed instrumental and vocal compilation concerts, and range from instrumental-only symphonic performances to multimedia productions featuring live vocalists and choir. Current titles include the Star Wars Film Concert Series (Episodes IV-VIII), Toy Story, Aladdin, The Muppet Christmas Carol, Disney Princess - The Concert, Coco, The Lion King, Up and The Nightmare Before Christmas, which in 2019 accounted for over 900 performances in many of the world's top concert venues.
Related Articles