Def Leppard, Motley Crue, Poison and Joan Jett Come to TIAA Bank Field This Summer
by Joseph Cartolano
February 10, 2020
384 views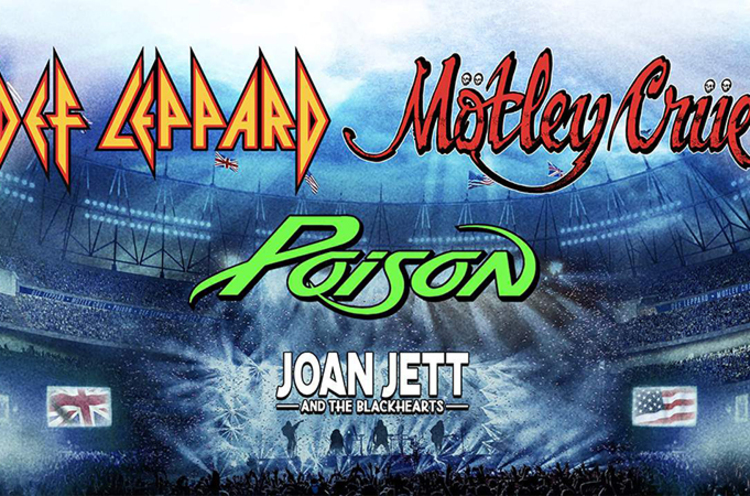 JACKSONVILLE, Fla. – It could possibly be the biggest tour of the year for rock fans in Jacksonville.
The world's most iconic and celebrated rock legends will launch their highly anticipated THE STADIUM TOUR in Jacksonville this summer.
DEF LEPPARD, MÖTLEY CRÜE, with POISON and JOAN JETT & THE BLACKHEARTS will perform at TIAA Bank Field on Thursday, June 18, the Jacksonville Jaguars and ASM Global-Jacksonville announced Thursday. This will be the third stadium show in Jacksonville at TIAA Bank Field and the first for this year!!!
The tour has already sold out 25 stadiums in the US. The Stadium Tour has added Jacksonville as its official kickoff city for the 2020 summer tour, where each band will bring their electrifying stage shows while performing their stadium-sized anthems.
"Following the huge success of their NETFLIX biopic THE DIRT, Mötley Crüe has seen a massive surge in new audience with fans around the world demanding the band tour again. This led to the band members reuniting and announcing that "Mötley Crüe is back" just recently. While The Dirt caused a meteoric 350% increase in streams of Mötley Crüe's music across all platforms, with the younger 18-44 demographic representing 64% of the band's fanbase, most of these new fans have never seen any of the band's legendary live shows that Crüeheads have relished for close to 4 decades. Mötley Crüe is also celebrating the 30th Anniversary of their #1 charting, 7x Platinum album, DR. FEELGOOD this year. The band is ready to deliver an over the top stage show packed full of hit songs."
Tickets are on sale now!!! Get them before they sell out!!!
Related Articles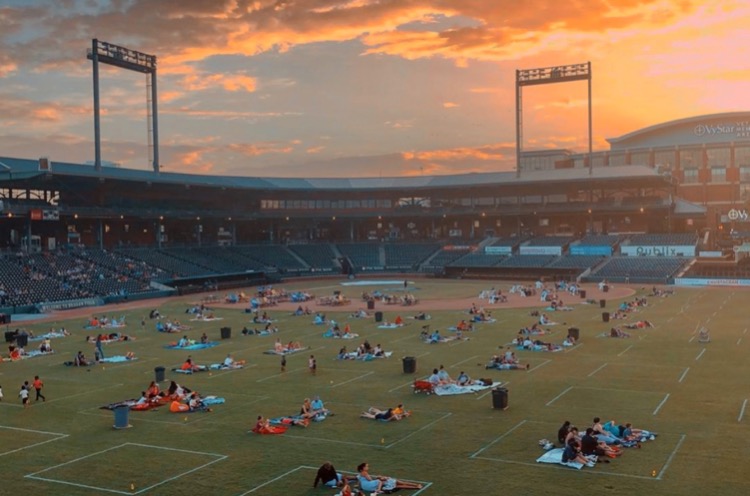 August 11, 2020
4816 views