Construction Begins at Riverfront Park
by 904 Newsroom
July 12, 2023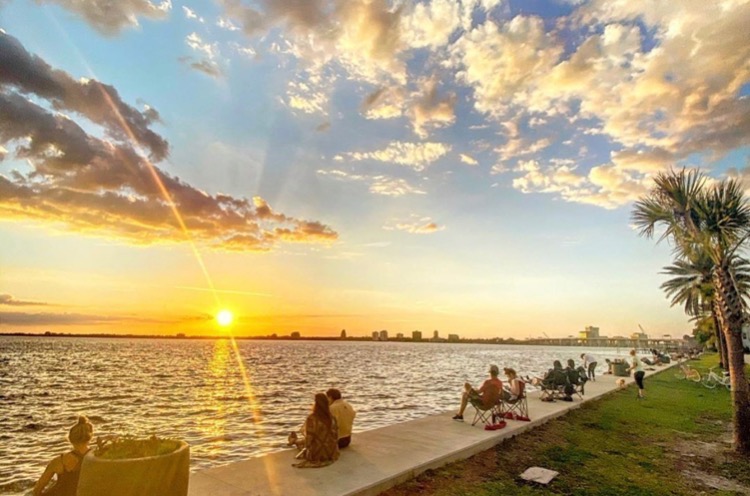 JACKSONVILLE, Florida, July 10, 2023 — Construction crews will begin work today to transform Riverfront Plaza into a centerpiece park with such features as a café with a destination playground on the roof.
"I'm excited that construction is beginning for Riverfront Plaza, one of the centerpieces to transforming our riverfront," said Mayor Donna Deegan. "The riverfront park system will bring in people from across the city to the waterfront to live, work, and play. It will be a top priority of my administration to invest in public infrastructure and parks to increase Jacksonville's quality of life and grow our downtown."
Phase I of the two-phase project starts with closing and removing a portion of Independent Drive to clear space for park amenities. In addition, Independent Drive will be rerouted to Hogan Street.
Other first-phase work includes rebuilding the bulkhead and riverwalk along the entire length of the plaza to improve resilience, transforming a portion of Hogan Street into a pedestrian plaza connecting and integrating the Performing Arts Center, and building park attractions such as a multipurpose lawn, a series of curving walkways, native plant gardens, a water play area and the café with roof-mounted playground.
Phase I construction is expected to take two years, with appropriated funding of $25 million expected to cover all of the first-phase costs. The second phase of the park will include such features as a rain garden, water feature, civic stairs, a beer garden and a pedestrian ramp from the Main Street Bridge.
"This project is a major step forward in creating a series of first-class destination riverfront parks in Downtown Jacksonville," said Lori Boyer, CEO of the Downtown Investment Authority. "These parks will give people from across the city new activities and programming to enjoy in the heart of the community, and will truly make our amazing riverfront accessible to everyone. They'll also provide a new attraction for visitors."
The nationally acclaimed architecture firm of Perkins & Will Inc. won a design contest for the park in 2021
About the City of Jacksonville
The City of Jacksonville is the largest city by land mass in the contiguous United States, serving approximately 900,000 residents. Located in Duval County, City of Jacksonville leadership includes the mayor and a 19-member City Council. To learn more about the City of Jacksonville, visit COJ.net.

Related Articles