City's Solid Waste Division Encouraging Residents to Safely Dispose of Household Hazardous Waste and Electronic Waste
by 904 Newsroom
February 16, 2023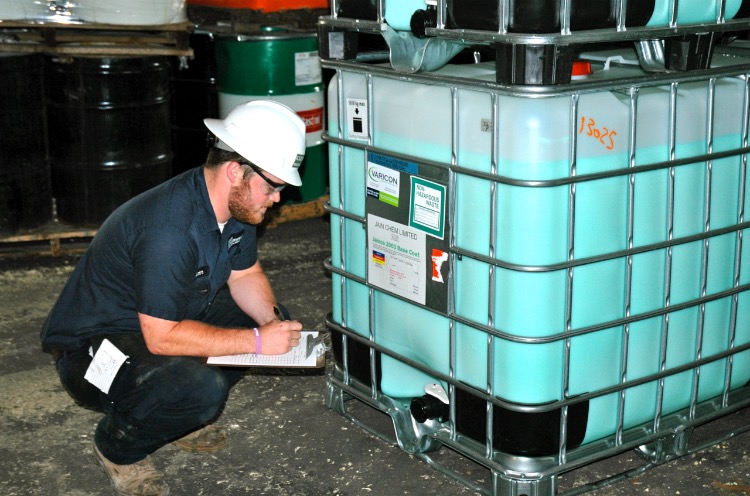 CITY'S SOLID WASTE DIVISION ENCOURAGING RESIDENTS TO SAFELY DISPOSE OF HOUSEHOLD HAZARDOUS WASTE AND ELECTRONIC WASTE AT COLLECTION EVENT

JACKSONVILLE, Fla., Feb. 10, 2023 — With a focus on addressing blight, the City of Jacksonville offers citizens opportunities and events that promote appropriate disposal of hazardous waste and petroleum products along with electronic waste . This effort includes the Solid Waste Division's Household Hazardous Waste (HHW) and Electronic Waste (e-waste) Mobile Collection events where residents can take items, like chemicals and small appliances, to locations throughout the city to be properly discarded.

Household Hazardous Waste:
• Pesticides, pool chemicals, or any other type of chemicals or acids
• Antifreeze, motor oil* or used oil filters
• Gas, propane, kerosene, or diesel fuel/tanks
• Fireworks, flares, fire extinguishers, gun powder or ammunition
• Drain cleaners, paint*, varnish, shellac, thinners or strippers
• Thermometers or thermostats
• Car batteries or rechargeable batteries
• Photographic chemicals
• Fertilizer
• Aerosol cans
• Fluorescent or Compact Fluorescent (CFL) lights/tubes/bulbs
E-waste:
• Televisions
• Computer monitors
• Computer terminals• CPUs
• Keyboards
• Printers
• Scanners
• Stereo equipment
• Radios
• VCRs
• DVDs
• Camcorders
• Desk and mobile phones
• Pagers
• Power tools
• Small kitchen appliances
• Health and beauty appliances
As a reminder, residents can dispose of household hazardous waste and e-waste year-round at the Household Hazardous Waste Facility (2675 Commonwealth Ave. – 32254), Tuesday through Saturday from 8 a.m. to 5 p.m.
Numerous mobile collection events will be held during the year. For a list of future dates and sites, visit here.
Additional general information about HHW and e-waste collection is available on the Solid Waste Division's website here.
*Disposal of paint and motor oil: Limits are 27 gallons of paint and/or 27 gallons of motor oil in a 30- day period per Duval County resident.

Related Articles