2022 SLS Championship Tour Coming To VyStar Veterans Memorial Arena July 16-17
by Charles Wagoner
June 13, 2022
2740 views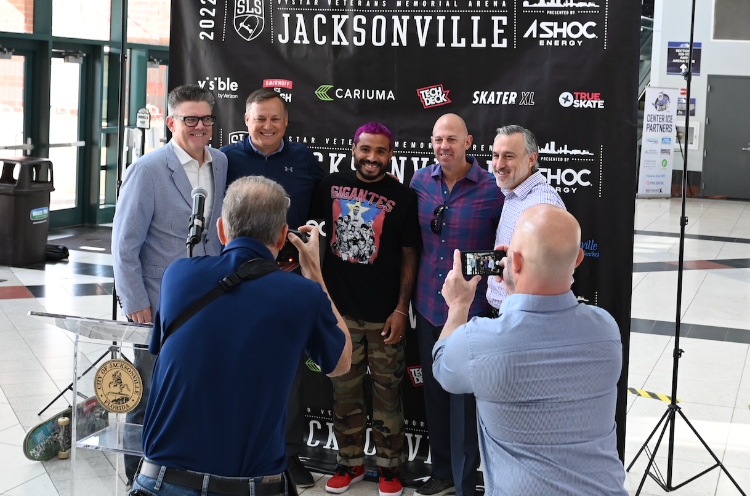 Street League Skateboarding, the world's premier professional skateboarding organization, announced the schedule for the 2022 SLS Championship Tour. Street skateboarding's marquee competition series is back on a global scale this year, with events spanning both the Northern and Southern Hemisphere. The tour is also returning to indoor arenas, further enhancing the excitement and stature of SLS' high-stakes competition. Jacksonville will host the tour kick off, coming to VyStar Veterans Memorial Arena on July 16-17.
Tickets will go on sale Friday, April 22 at 10 AM and will be available at StreetLeague.com.
Fifty of the sport's best skaters and biggest personalities, including defending champions Jagger Eaton (USA) and Pamela Rosa(BRA), SLS icons Nyjah Huston (USA) and Rayssa Leal (BRA) as well as the full Tokyo Olympic Games podium - led by gold medalists Yuto Horigome (JPN) and Momiji Nishiya (JPN) – will vie for a chance to raise the most coveted trophy in street skateboarding, the 2022 SLS Super Crown World Championship. Horigome, who is a multiple SLS event winner in addition to being the first Olympic street skateboarding gold medalist, will be competing in Street League for the first time since 2019.
Jacksonville made its SLS debut last November, hosting the tour's sold-out Championship weekend. Now the road to the prized 2022 Super Crown World Championship begins this summer at VyStar Veterans Memorial Arena.
Next up is Seattle, WA's Angel of the Winds Arena on August 13-14 followed by an intimate stop at the UFC Apex in Las Vegas, NV on October 8-9, which will determine the skaters who will advance to battle in the title round: the Super Crown World Championship, coming to Rio de Janeiro, Brazil - one of skateboarding's most vibrant communities - on November 5-6.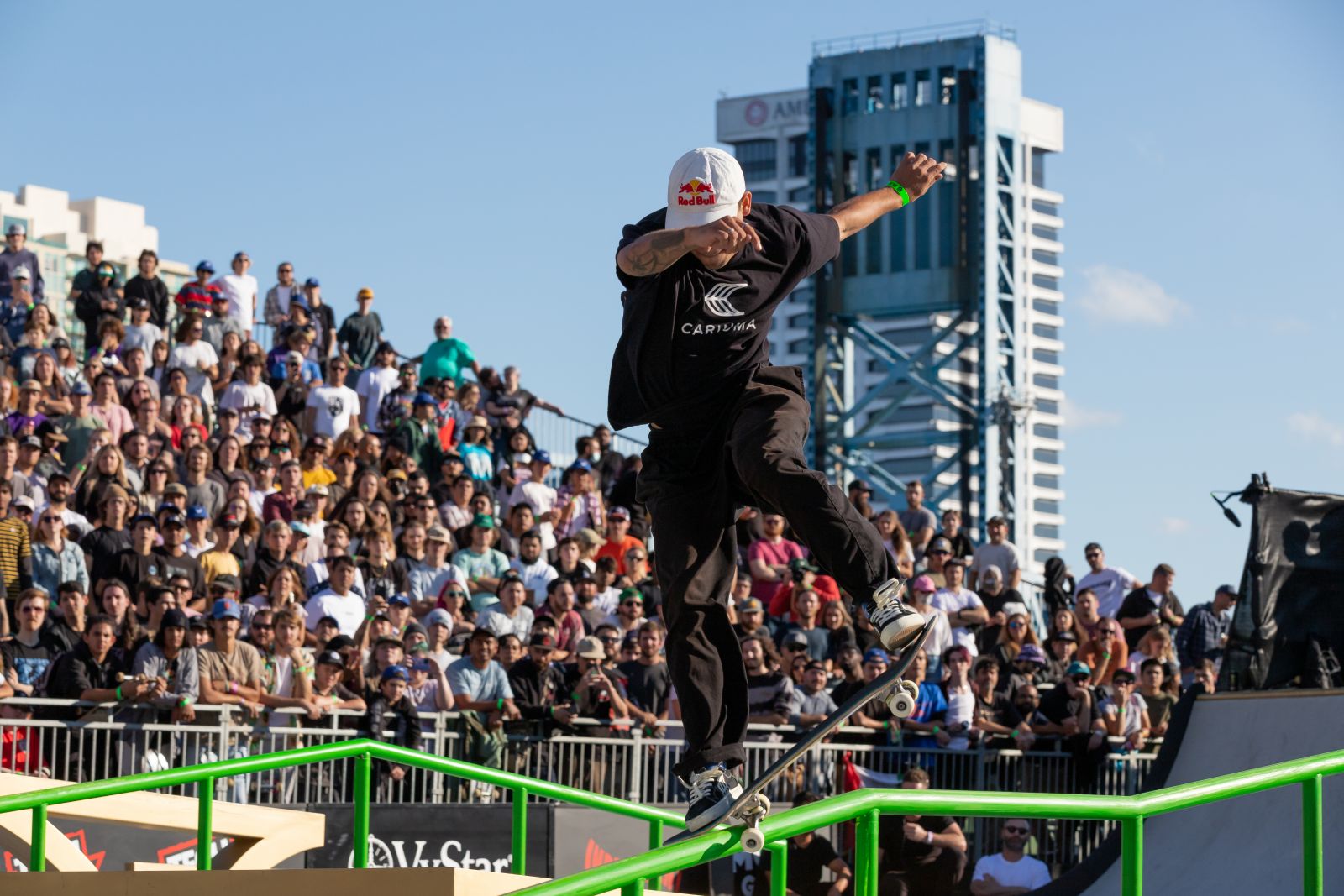 2022 SLS CHAMPIONSHIP TOUR:
• SLS Championship Tour: Jacksonville, presented by A SHOC Energy: Saturday, July 16 – Sunday, July 17 (VyStar Veterans Memorial Arena)
• SLS Championship Tour: Seattle, presented by Visible: Saturday, August 13 – Sunday, August 14 (Angel of the Winds Arena)
• SLS Championship Tour: Las Vegas: Saturday, October 8 – Sunday, October 9 (UFC Apex)
• SLS Super Crown Championship: Rio: Saturday, November 5 – Sunday, November 6 (Arena Carioca 1)
SLS will also continue to provide a pathway for the next generation to join the top ranks in an SLS-hosted pre-season invitational Tour Qualifier, returning to Paul "P-Rod" Rodriguez's Primitive Skatepark. A chance to earn a coveted spot on the 2022 SLS Championship Tour roster and go up against SLS' invited Pros will be up for grabs. Look for more details on when and how to watch coming soon.
Last year, the SLS Championship Tour went back to its roots, reverting to its original roster size and streamlining its contest format to rave reviews from the industry. The changes created more immediacy and excitement for skaters and audiences alike. That innovation will continue in 2022, with more format updates to be announced.
Each SLS Championship Tour stop will also once again feature custom-designed skate plazas that challenge top pros and up-and-coming talents, pushing them to take skateboarding to new heights. These best-in-class live event experiences offer thrilling entertainment for millions of fans, both those watching from more than 150 countries worldwide as well as the thousands of thrilled fans experiencing the high-energy competition live in person. Now that excitement will be amplified as the world's best square off under arena lights.
Joe Carr, CEO of Thrill One Sports and Entertainment – SLS' parent company, said: "For over a decade, SLS has paved the way for street skateboarding's rise and created a generation of fans with its unrivaled live event experience. Now, building on last year's successful relaunch, we are excited for the tour to return to packed indoor arenas. And the reaction from Jacksonville fans last year to their first taste of Street League was tremendous. We are thrilled to come back and kick off the 2022 Championship Tour."