1912 Ocean Bar & Rooftop at Sawgrass Marriott Golf Resort & Spa Announces Opening Date
by 904 Newsroom
June 19, 2023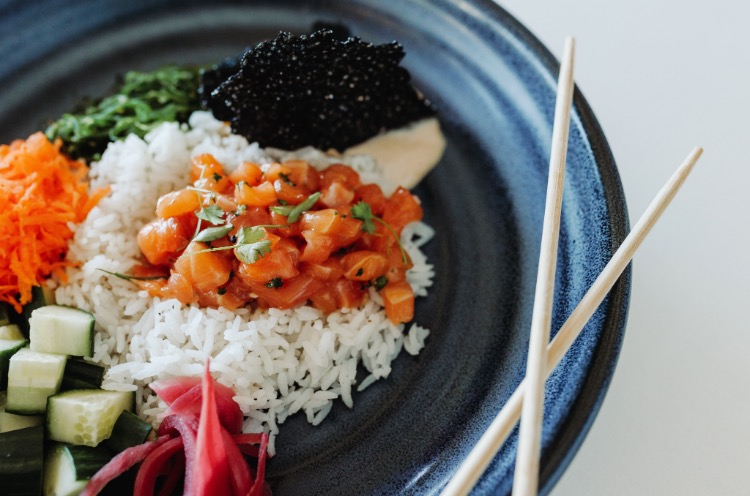 1912 Ocean Bar & Rooftop at Sawgrass Marriott Golf Resort & Spa announces opening date, menus
Reservations open now for the first rooftop restaurant on Ponte Vedra Beach
Ponte Vedra Beach, Fla. – June 16, 2023 – Offering a dining experience unlike any other on Ponte Vedra Beach, 1912 Ocean Bar & Rooftop at Sawgrass Marriott Golf Resort & Spa's Cabana Beach Club will celebrate its grand opening on Tuesday, June 27.

The restaurant will be the first of its kind on Ponte Vedra Beach, with an airy outdoor rooftop space offering sweeping views of the Atlantic Ocean plus an interior dining room with floor-to-ceiling windows, providing all guests with a backdrop of breathtaking scenery.

The 1912 Ocean Bar & Rooftop menu, created by Sawgrass Marriott Executive Chef Edgar Maldonado, features fresh seafood, small-bite options, craft cocktails, and fine wines. Menu highlights include:

She Crab Soup with Lump Crab, Roe, Chives, Sherry, Datil Aioli, Pane Carasau
Charred Tomato & Burrata Fire Bread with Calabrian Pepper Flake, Fresh Mozzarella, Pecorino Romano, Fresh Basil
Octopus & Shrimp Tiradito with Maiz Cancha, Leche de Tigre, Baby Bell Pepper, Cilantro
Seared 8 oz. Filet with Goat Cheese Whipped Potatoes, Seasonal Vegetables, Beef Au Jus
Daily Catch: fresh fish with Congaree and Penn Grit Cake, Hominy Corn & Lobster Succotash, Micro Greens
Lime Panna Cotta with Berries, Strawberry Sorbet, Bread Pudding Crumbles

Guests can make reservations and view full menus at 1912pontevedrabeach.com. For additional updates, visit the restaurant's Facebook and Instagram pages.

Inspired by the city it calls home and the exquisite scenery the venue offers from its rooftop seating, 1912 Ocean Bar & Rooftop is named after the year in which rich mineral veins were discovered running through the area's sand dunes, paving the way for growth into the city it is today.

The restaurant occupies the second and third floors of an all-new dining venue at the resort's private Cabana Beach Club and serves as the crowning jewel in the Club's transformation.

1912 Ocean Bar & Rooftop is located at Cabana Beach Club at Sawgrass Marriott Golf Resort & Spa, 619 Ponte Vedra Blvd, Ponte Vedra Beach, FL 32082, with complimentary valet only. The restaurant and rooftop are open for dinner and drinks nightly.

About the Sawgrass Marriott Golf Resort & Spa
With extraordinary amenities and a terrific location, Sawgrass Marriott Golf Resort & Spa offers an unforgettable destination for work and play. Located in Ponte Vedra Beach, just a short distance from Jacksonville, the property is right next door to the famed TPC® Sawgrass golf club and guests can enjoy exclusive privileges with the complex. Modern rooms, suites and family-friendly villas boast every imaginable comfort, and many feature balconies or terraces. The resort also features four pools, the 25,000 square foot Sawgrass Spa and complimentary shuttle service to the property's private Cabana Beach Club, with 26 miles of beachfront offerings including water sports, oceanside dining, fire pits and a family-friendly pool. Delectable fare can be found at one of seven restaurants and lounges, including a farm-to-table options and craft cocktails. For those hosting events, over 90,000 square feet of flexible indoor/outdoor venue space and close proximity to Jacksonville make the resort a memorable destination for any gathering. For more information, visit SawgrassMarriott.com.