NEW RESTAURANT: World of Beer To Open Wednesday, May 25th In Jax!
by 904 Newsroom
May 20, 2022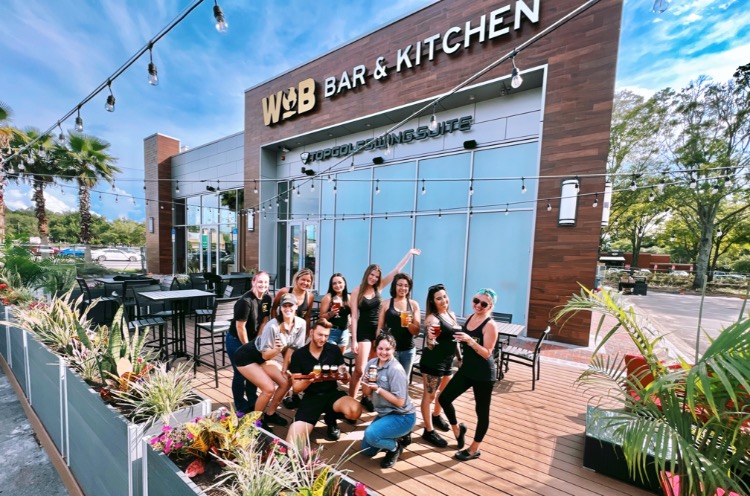 Cheers! World of Beer Bar & Kitchen, the original purveyor of the craft beer experience, is proud to announce the opening of its much-anticipated new location in Jacksonville, Florida. The newest restaurant, slated to open on May 25, 2022, will mark the company's official return to the Jacksonville area!
The newest WOB Bar & Kitchen will be located right of I95 at the JTB interchange at 5105 J Turner Butler Blvd Jacksonville, FL. The 5,625-square-foot restaurant will feature two Topgolf Swing Suites, and a large outdoor patio, perfect for gatherings.
"We are very excited to bring WOB Bar & Kitchen back to the Jacksonville community," said Jason Frimmel, Operating Principal/Franchisee at WOB Bar & Kitchen. "Between our bar and food menu, outdoor patio and Topgolf Swing Suites, we offer an unparalleled experience to our guests. Combine that with the shared anticipation and the amazing outreach from the residents of Jacksonville, we are confident that we will see nothing but success with re-entering this market."
GRAND OPENING DETAILS + CHANCE TO WIN FREE BEER FOR A YEAR:
THE FIRST 100 GUEST at the doors will get a WOB prize pack valued at over $50 + the chance to win a golden ticket for FREE BEER FOR A YEAR (valued at $2,500)!
Make plans to attend the ribbon cutting at 11am with doors opening Immediately after. There will be a live band performing from 11am-2pm as well as a Complimentary Celebratory Cake Cutting at: 12:30pm for all guests! Additionally, from 8-midnight, there will be local dj's, giveaways and more.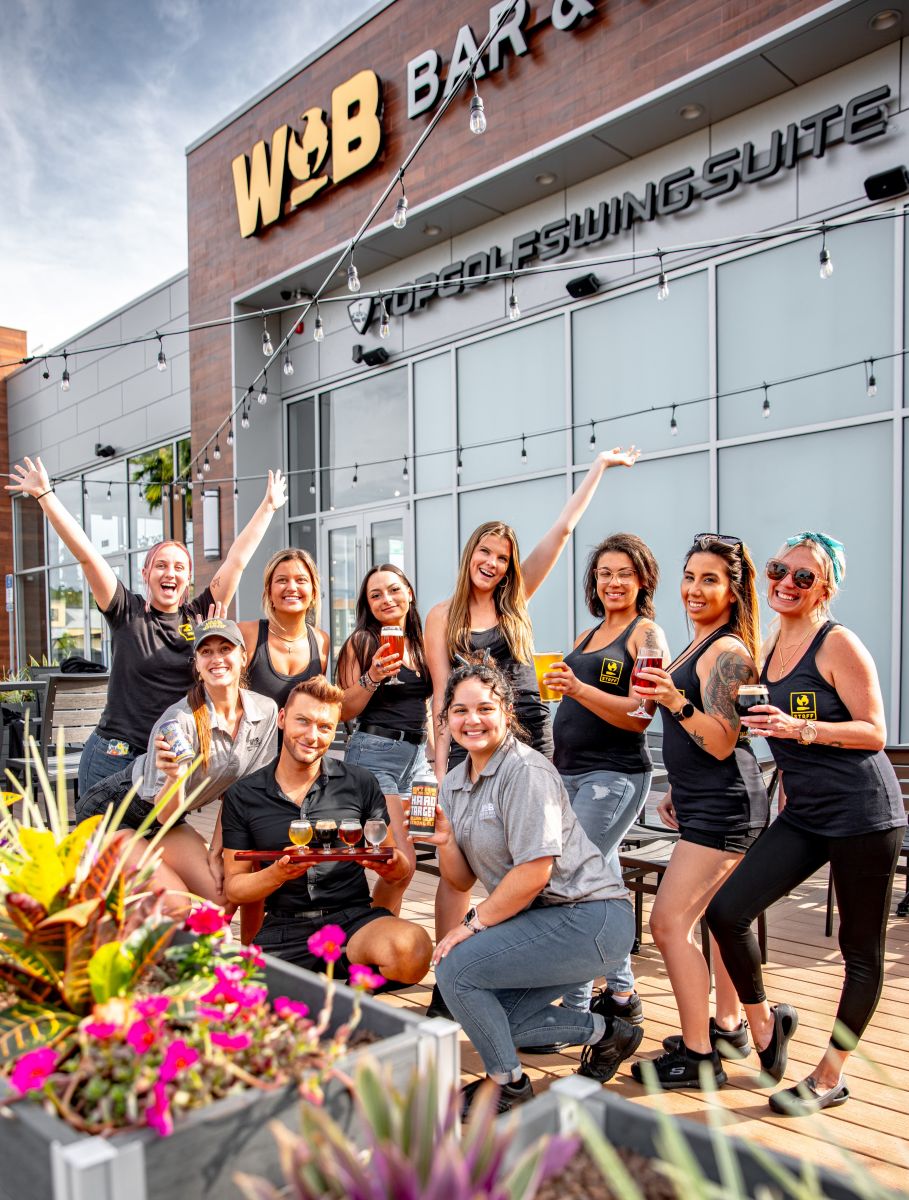 INFO ABOUT THE NEW LOCATION:
Topgolf Swing Suites
This location will not only feature one, but two, Topgolf Swing Suites! The immersive social experience offers guests a comfy lounge with multiple virtual games to choose from, all while enjoying the delicious food and beverage service from WOB Bar & Kitchen. With a massive screen and an exciting game selection, from golf to dodgeball and bowling, the Topgolf Swing Suites deliver one-of-a-kind simulation experiences that are enjoyable for golfers and non-golfers alike.
Beer & Drink Selection
Rivaling any competitor around, the Jacksonville WOB Bar & Kitchen location boasts an unparalleled collection of more than 300 different and unique beers in massive coolers and 40 rotating taps, offering guests the best in local and international beers. Guests can also choose from various wines and spirits to suit their tastes.
Menu Offerings
In addition to its homage to beer, the Bar & Kitchen serves lunch and dinner daily and offers a perfectly beer-paired menu with modern twists on classics, such as signature items like the Mac Bite Burger, an award-winning, fried pepper jack mac and cheese "patty," crisp applewood bacon and lettuce, served atop a fresh Angus beef burger and finished with Sriracha Aioli; and the Cali Bowl, a choice of protein, grape tomatoes, shredded carrots, cucumber, drizzled with Siracha-Lime Aioli and topped with fresh avocado, toasted sesame seeds, and scallions; as well as the famous giant German Pretzel and the award-winning Mac & Cheese Bites; and so much more.
All Pups Welcome
Additionally, WOB's spacious outdoor patios are dog friendly, so pet parents can enjoy a few drinks and a nice meal with their favorite fur babies! WOB is famous for hosting regular Pets on the Patio events, offering special menus and drinks for wining and dining pets, often benefitting a local animal organization.
About WOB Bar & Kitchen (WOB)
WOB Bar & Kitchen was founded in 2007 by two best friends in Tampa, Fla., who wanted to create a welcoming place where friends could gather, drink, eat and explore. WOB, the original craft beer bar, boasts hundreds of beers and rotating taps at each location, along with signature food menus specifically designed to enhance the flavor of beers. WOB has grown to a global franchise with 50+ locations in the United States and China.