Hulaween 2023 Recap
by Catherine Tortorici
November 9, 2023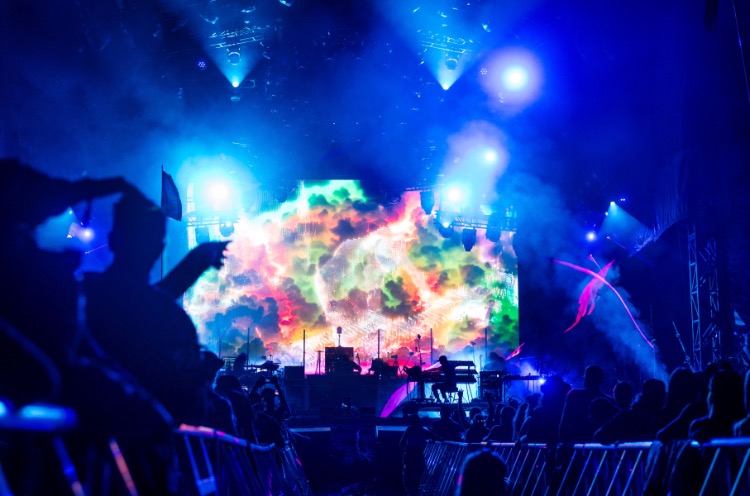 We had such a HAPPY HULA at Suwannee Music Park! We sang our hearts out under the full moon with music from The String Cheese Incident, Pretty Lights, and so many others!
Hulaween's Spirit Lake is heralded as one of the leading immersive art experiences across American festivals, brimming with talented sculptors, fire/metal workers, painters, thespians, and lighting designers. Attendees can revel in lakefront projection mapping, hypnotizing light shows, interactive installations, and both visual and performance art, catch performances at Spirit Lake's two stages, and groove into sunrise at the Silent Disco.
Over the course of the past decade, Hulaween has hosted a plethora of genre-crossing artists the Spirit of the Suwannee's idyllic grounds, which serves as a perfect setting for attendees to fully immerse themselves in Florida's lush, enchanting nature.

To view the full album, visit here.
The String Cheese Incident

Pretty Lights
Manic Focus
John Summit
Khiva
Attendees & Experience
Photos by Cat Tortorici with 904 Happy Hour
Related Articles