The Spooktacular Halloween Guide
by Kristen Wagoner
October 27, 2020
5507 views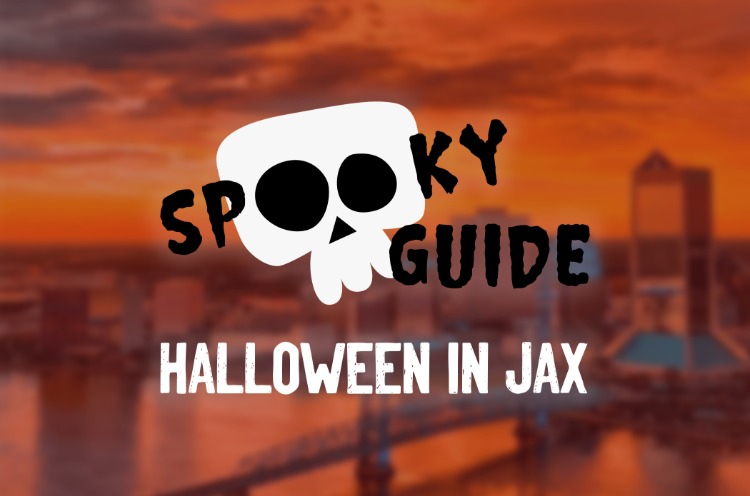 Halloween 2020 might be a bit different from past years, but it can still be just as fun and spooky! If you're heading out or planning on trick or treating, remember to wear a mask under or with your costume!
Get Spooked At 13th Floor Haunted House
Get ready for the most fun you've ever had getting scared at the world-famous 13th Floor Haunted House! In most buildings, the 13th floor doesn't exist--but here, in the heart of Jacksonville, it's terrifyingly real.
SAVE 20% by using promo code "904HH"
Find Your Way Out Of A Corn Maze
Nothing goes better with Fall than corn mazes and hay rides. Here in Jacksonville, we have three different corn mazes, for more info check out our Fall Fun Guide.
Venture Down The Haunted Trail
If you're brave enough to walk down a trail packed with screams in the middle of a corn field.. This is for you. On October 30th and 31st, the Haunted Trail is back! It is not for the faint of heart.
Adventure Landing Haunt Nights
During various dates in October head over to Adventure Landing for Haunt Nights. Get spooked with the only 3D Haunted House in Jacksonville. Plus there are attractions that are based around and include clowns, Pinehurst asylum, containment and descent.
Get Your Brew On At WickedWeen
Wicked Barley brewery is having an all day, family friendly event on October, 24th to celebrate Halloween! The experience is complete with Halloween inspired brews such as Almond Joy Stout, Peanut Butter Cup Brown Ale, Sour Patch Kids Kettle Sour, Raspberry Infused Mead, Blood Orange Hard Seltzer, Mystery Flavor Seltzer, and Halloween Slushy.
Howl-O-Ween
On October 24th, dress up your pup and hit up Kanine Social for Howl-O-Ween! Theres a spooky haunted house and a costume contest!
Jacksonville Zoo Spooktacular
From October 23-31st see the zoo in a different light. Dress up in costume and enjoy the animals, Halloween decorations, candy and spooky scare zones!
Blu By U Farm's First Annual Fall Festival
On Halloween, take a trip to the Fall Festival located on Blu By U farm! There will be yard games, live music, food trucks, petting zoo, catch & release fishing, agriculture educational opportunities and more!
Check Out The Spookiest Homes In The 904
Hop in the car and check out the spookiest houses in Jacksonville! There's so many to see, and it's the perfect way to get in the Halloween spirit!
Pumpkin Palooza
If you love pumpkin everything, this event is for you!On October 23rd, Engine 15 Brewing Company is hosting the ultimate Pumpkin Palooza complete with pumpkin beer and pumpkin food.
Poe's Pumpkin Carving Contest
Get ready to carve up your best pumpkin at Poes Tavern on October 27th. Pumpkins are provided on a first come first serve basis but you should bring your own carving tools. Costumes are encouraged!
BOO-Hound Halloween Party
Grab your furry friend and head over to Brew Hound on Halloween! There is a costume contest, giveaways, pet portraits, and trick and treat stations! You don't want to miss out!
Halloween Movie Marathon
Pop some popcorn and put on your favorite Halloween movies. Spooky or silly, they are all fantastic.
Set Up A Candy Hunt
Grab some candy, and hide it for your friends and family to find. You can take this to the next level by doing it in costume at a local park!
Pumpkin Carving Competition
Hit up your local pumpkin patch with the crew, and pick out the best pumpkin to test your creativity and knife skills on.
Halloween Gingerbread Man Decorating
It might not be Christmas yet- but you can pull out the gingerbread cookie cutter and make some spooky gingerbread men. We recommend making a mummy for maximum icing on the cookie.
Char-Boo-Terie And Wine
This one sounds a bit wacky but hear us out- Elevate your night by making a spooky charcuterie board with a skeleton lying in the middle of it.
Related Articles