ARTS & CRAFTS: A FOLKSY DINNER PARTY
by Catherine Tortorici
March 28, 2022
457 views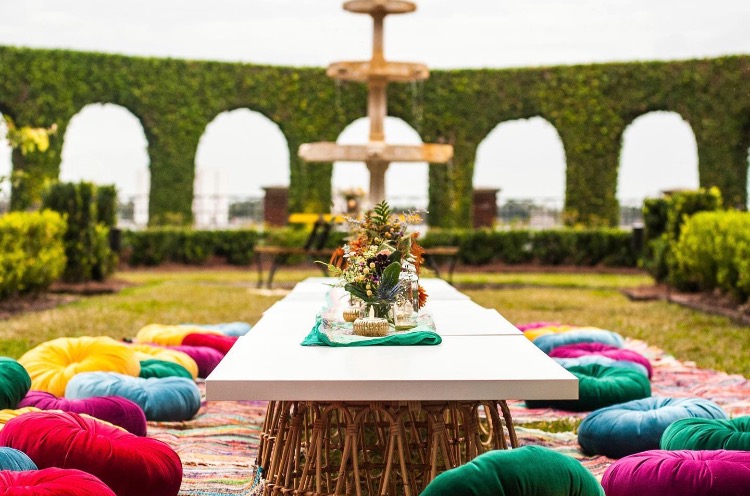 ARTS & CRAFTS: A FOLKSY DINNER PARTY
When: March 31, 2022 from 6 TO 9 P.M.
Where: Cummer Museum
From Folk Art to Craft Cocktails, join us as we toast all things crafty, with inspiration from American Perspectives: Stories from the American Folk Art Museum Collection. Guests will enjoy an unforgettable night of locally crafted cocktails, beautiful food pairings and an array of artful activities and music. So, grab your favorite folks and let's get crafty!
Just as artists tell stories through their respective crafts by creating art, come enjoy a celebration of culinary craft in the Cummer Gardens. You're in for a treat as Chef Jamey Evoniuk and the team at The Chef's Garden create a menu of carefully crafted bites. Plus, guests will be sipping on beverages from some of Jacksonville's best craft breweries and distilleries who will tell their story with tastings throughout the evening.
Don't miss your chance to enjoy brews from Jacksonville's own Reve Brewery, Intuition Ale Works, and Ruby Beach Brewing. Plus, enjoy delectable cocktail creations from Manifest Distillery and a whiskey tasting from Burlock & Barrel. And what's a party without some fabulous music? Dance amidst the Cummer Oak with live music throughout the night from the Mississippi Blues Band. We can not wait to welcome you for a memorable night in the Garden on March 31st!
Interested in the VIP option? Not only do VIPs get access to the party one hour early, but they also receive a tour of the American Perspectives exhibition with Chief Curator Holly Keris, as well as a speciality cocktail and appetizer. Doors open at 5 p.m. for VIP ticket holders.
Single tickets:
General
$175 member, $200 non-member
Young Professionals (40 and under)
$125 member, $150 non-member
VIP
$250
Series bundled ticket (Admission to all three dinners!):
General
$475 member, $550 non-member
Young Professionals (40 and under)
$350 member, $425 non-member
VIP
$675
Related Articles