Al's Pizza Gives Back to the Community With Their Jacksonville Icemen Partnership
by 904 Newsroom
March 14, 2023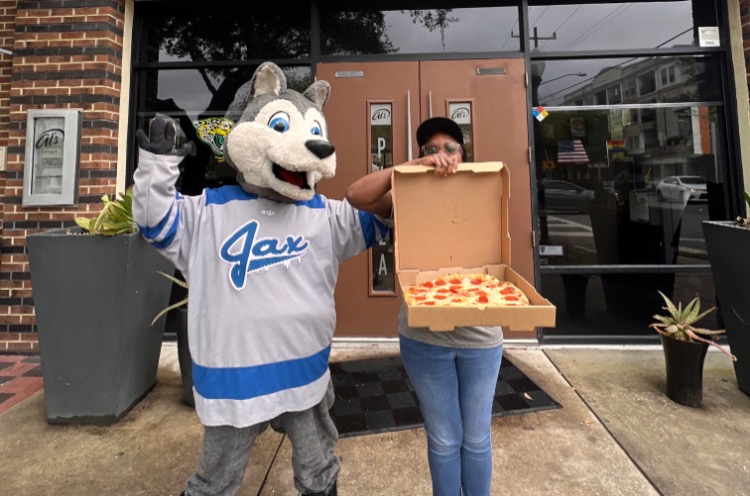 JACKSONVILLE, FL - March 10, 2023 - Al's Pizza is partnering with the Jacksonville Icemen to support North Florida School of Special Education (NFSSE) on Tuesday, March 14.
As part of Al's continued mission to support their community as part of the "Al Gives Back" initiative, two dollars from every pizza sold on this day will go to the North Florida School of Special Education. We hope that we are able to bring attention to this amazing institution that provides an individualized curriculum and guidance to NFSSE's students that have so much to offer the world we live in.
Al's patrons are able to show support for the North Florida School of Special Education by visiting or calling any of our five locations and purchasing any pizza of their choice.
The partnership with the Jacksonville Icemen offers patrons the chance to meet and greet several players. Attendees can go to any of the five Al's Pizza locations and order a bite to eat, grab a photo with players, get gear autographed, and get to know their favorite Icemen players from 6 PM to 8 PM on March 14th.
For more information, please contact [email protected].
About North Florida School of Special Education
North Florida School of Special Education (NFSSE) serves students with intellectual and developmental differences in the greater Jacksonville area. What began as a humble dream has gained tremendous momentum over the past 30 years. They continue to serve students aged 6-22, and also offer a postgraduate program for young adults between the ages of 22-40. NFSSE is committed to providing a comprehensive, individualized education plan for each student that meets his or her needs and sets realistic goals for success. Their mission is to discover and foster each student's unique abilities revealing their highest potential with an engaged community. For more information, visit here